Benefits that Meet Your Needs
Self-learning new arc features with AI model.
Accurate arc fault detection
via local neural network algorithm.
Speedy arc fault protection by inverter shutdown in 0.5s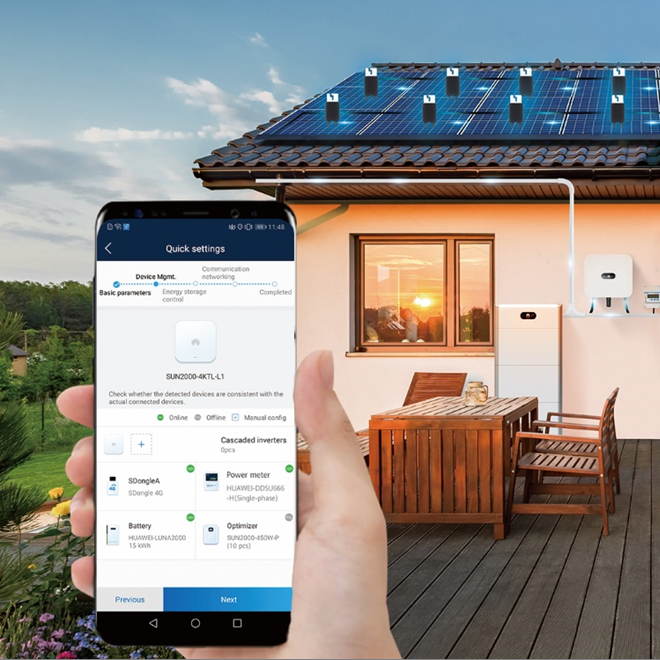 Auto Detection
of All System Devices
All inverter connected devices can be automatically detected in FusionSolar app.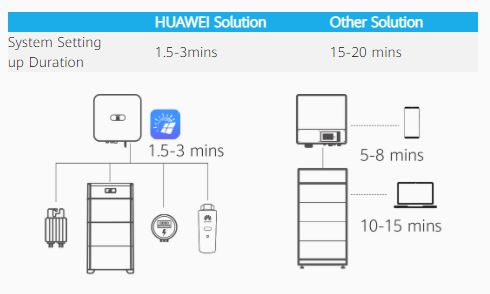 Visible Power Flow
Module-Level Monitoring
Statistical Indicator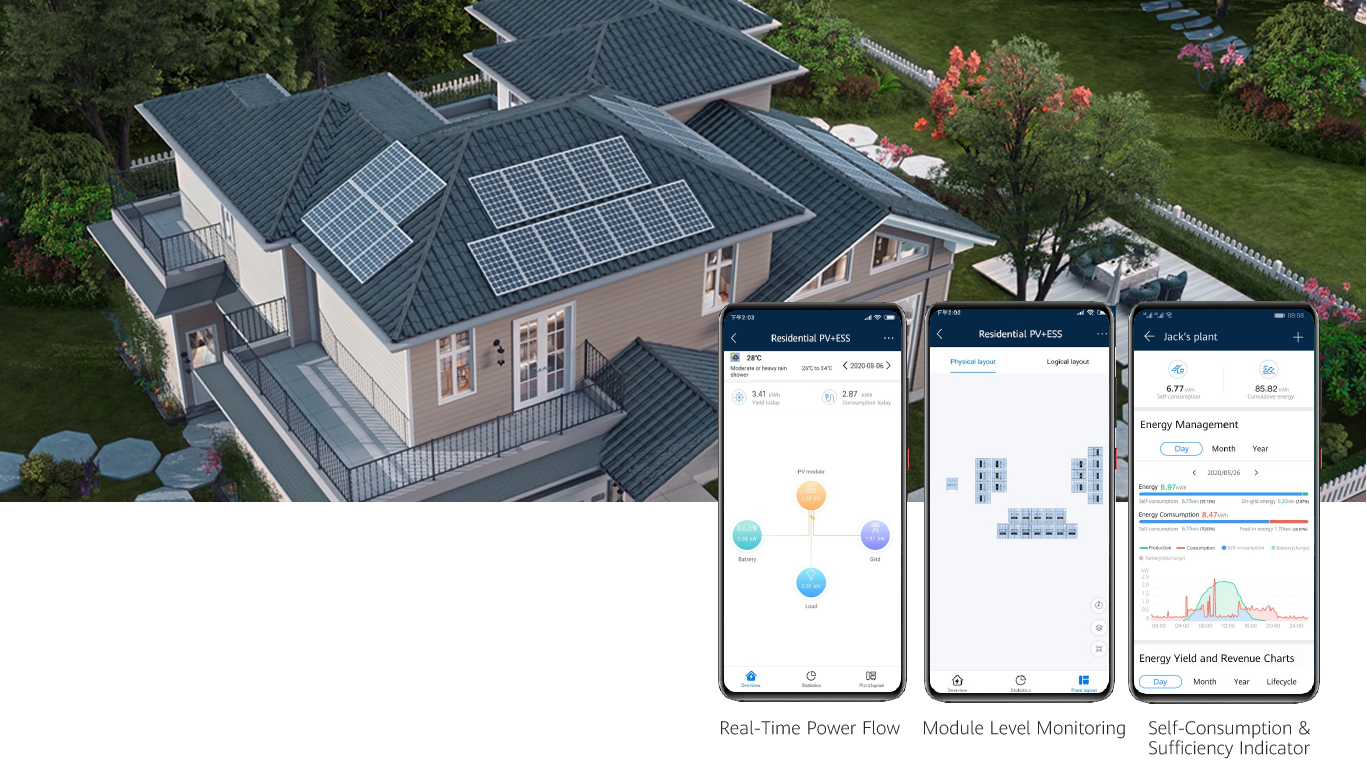 2 x POWER Battery Ready For More Energy
A 5KTL inverter allows 5KW full power AC  output plus 5KW full power battery charge
More Daytime Consumption. Inverter output full power for daytime energy consumption
More Nighttime Consumption. Inverter chargers ESS at full power for more nighttime energy consumption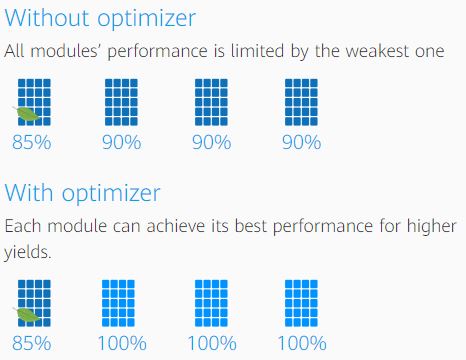 Up to 30% more power with Optimizer
Smart String ESS with Energy Optimizer
A string of battery modules for flexible expansion
Energy optimizer to manage charge/discharge per module independently, supports new and old battery module mixed in one system without usable energy restriction.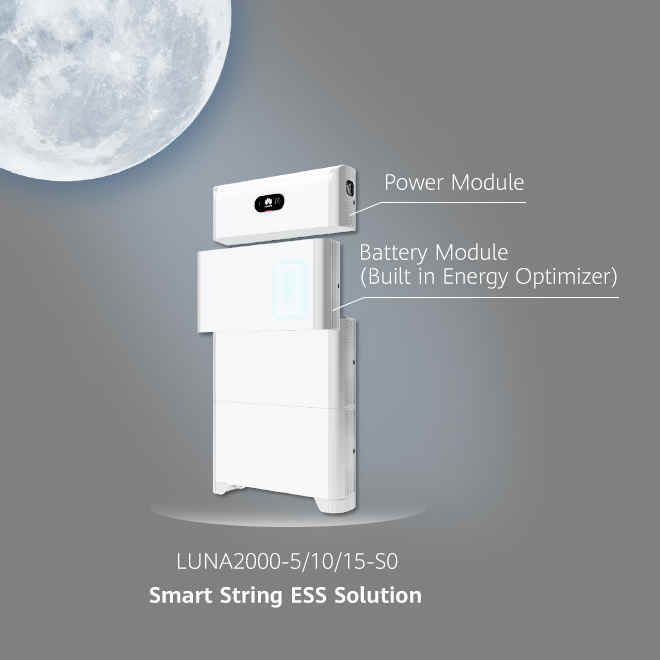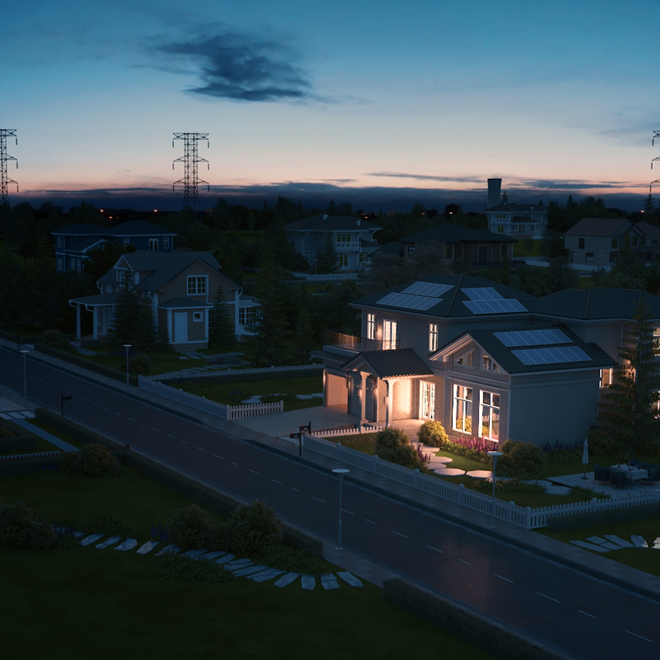 No Worry About Power Outage
With Backup Power
System switches to backup mode to supply emergent power to critical load automatically when power outage.

Smart string ESS supports black start from blackout to restore system operating
Digital Turbo-
Leading Technologies Bring Better Experience